Custom Fabrication
Here at Southeast Rails in Hilton Head, SC, we will make your ideas a reality. With years of experience in the Custom Fabrications Industry, we pledge passion and quality when it comes to the construction of your residential or commercial needs. Our experienced designers and welders can turn raw steel, iron, red iron, aluminum, powder coated aluminum, or brass into your work of art. Recent installations include decorative louvers, sun shades and grills. Your estate deserves the perfect Custom Fabrication to compliment its look and feel. So no matter what area of the South East Region you are located in, Southeast Rails is here to give your property that special touch.
Perhaps you're located on the other side of the country. Not a problem. Although we construct our custom fabrications here in Hilton Head, SC, we'll ship to anywhere in the United States.
Contact us for a free quote or to view the Southeast Rails Warranty.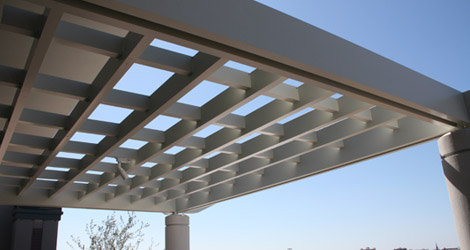 Authorized Dealer